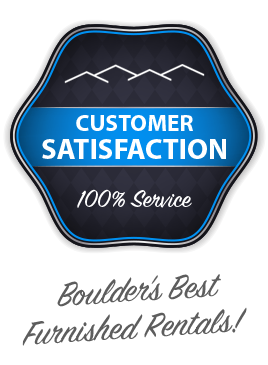 Our Mission
Our partners and employees are longtime residents and graduates of the University of Colorado in Boulder. We own homes, raise our children, and dedicate our efforts to the local Boulder community. As hosts, we are uniquely qualified to recommend the "Best of the Best" that Boulder has to offer. We can share our favorite restaurants, knowledge of local rock climbing routes, favorite ski run locations, or direct you to the many trails we've hiked, biked, and ran on over the years. We look forward to helping you make the most of your stay in Boulder.
Our mission is a strong commitment to family and friends, and a business philosophy of creating customers for life by providing unique and memorable experiences. We are also dedicated to providing properties and furnishings that reflect the charm of Boulder and the Rocky Mountains, while ensuring flexibility and outstanding customer service to our corporate members.
Endless Options
Traveling executives, trainees, consultants, vacationers, and relocating families all have different needs and wants. Our stylish, well furnished apartments, townhomes and single family residences offer everyone options to accommodate their lifestyles. There are practically no limits to the exclusive amenities available at Boulder Executive Housing if we have prior notice, and we always accommodate Special Needs.
At Your Convenience
We make the process extremely easy and convenient with one monthly invoice for all expenses, which include things like utilities, cable television, and phone services. There are no surprises since your total cost is determined prior to move-in. When you show up everything is clean and ready for your stay. Most major credit cards are accepted and direct bill accounts can be established to make payment quick.
Active Lifestyles
Most Boulder Executive Housing properties offer community amenities that include swimming pools, whirlpools, tennis courts, clubhouses, and access to many of Boulder's wonderful hiking, biking and running trails. Some properties exceed expectations with saunas, tanning beds and state-of-the-art fitness centers, or even local health club privileges. We cater to any lifestyle, especially active ones.
Our Selection
Boulder Executive Housing has hundreds of distinguished temporary homes at half the cost of a hotel. We represent apartments, condos, townhomes, and larger executive homes for rent.  Our properties even extend outside of Boulder throughout the extended Boulder County Area. Whatever your needs, by the month or longer, Boulder Executive Housing has Boulder's finest accommodations ready for you.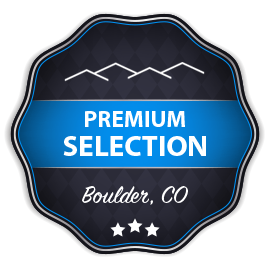 Our Dedication

We offer ensured flexibility in accommodation choices, availability by the day, week or month and a dedication to outperform the market place and set the standard for amenities, customer service and distinguished temporary housing. We rent temporary living situations but what we sell are lasting impressions!
Last, But Not Least

Lastly, our goal is to bring you our greatest asset, a well-known and often asked for amenity that's exclusive to Boulder Executive Housing, called "Downtown Boulder Colorado". Explore Boulder by walking to the Pearl Street Pedestrian Mall. This vibrant historic preservation district is Boulder's heart and soul. Enjoy one of Boulder's 300 sunny days at a local café – eat at award winning restaurants featuring local, regional and international fare – people watch or view talented street performances as part of your unique visit.