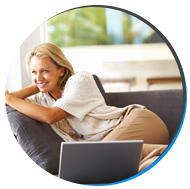 Comforts & Necessities
All your furnishings, housewares, bedding and bath linens are included. From pots and pans to pillows and towels your Boulder Executive Housing apartment comes equipped with all the necessities to make your stay comfortable.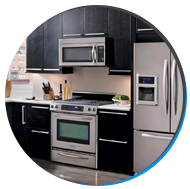 Electronics & Appliances
Enjoy electronics like a flat screen television, DVD player, cordless telephone, and wireless internet. Check your messages from your answering machine. Stock your kitchen with all your favorite groceries in a full size refrigerator. Quickly warm-up leftovers in your microwave or bake a take-home pizza in your oven. Make clean-up easy with your dishwasher* and laundry a snap with a washer and dryer in your unit or laundry room on site.*
*Most locations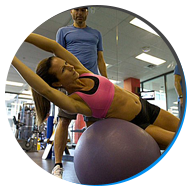 Executive Lifestyles
Most locations offer walking access to restaurants, hiking, biking, climbing and running trails. Almost all communities offer state-of-the-art fitness centers including free weights, treadmills, stair climbers, stationary bikes and nautilus equipment. Most locations offer swimming pools to cool off, whirlpools to relax, saunas to sweat it out, tennis courts to compete and clubhouses to socialize. Our downtown units have access to a great health club!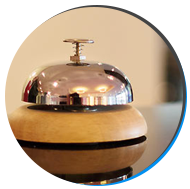 Guest Services
Boulder Executive Housing offers guests services like housekeeping, same day dry cleaning*, grocery shopping services* , and discounts to local area attractions. Get dinner recommendations by calling our guest services team or schedule a ski trip, mountain bike tour, or an outdoor adventure with our local partners.
*Call for more details!